Inspirational Arts:
Passionate about Photography & Printing.
Inspirational Arts specialises in fine art digital print making, working with high-end digital printing machines and media from the world's leading makers of fine art printing papers: Hahnemühle, Canson and Awagami. And we have partnered with like-minded specialists to provide print mounting and framing services.
Established in 2003, proprietors Ed Dunne and Jim Butler, with the very capable assistance of  Tim Durham work, take our relationships with our clients especially seriously. Most of our clients are visual artists. We endeavour to understand how you imagine your finished prints will look, so we are very attentive to understanding your needs. Together, we put nearly 60 years of knowledge and experience of fine art digital printing and framing at the disposal of the artists with whom we work. This process of working closely with artists is one of the joys of working at Inspirational Arts.
We have been accredited as a Certified Print Studio / Print Lab by Hahnemühle and Canson (Awagami do not have a certification process).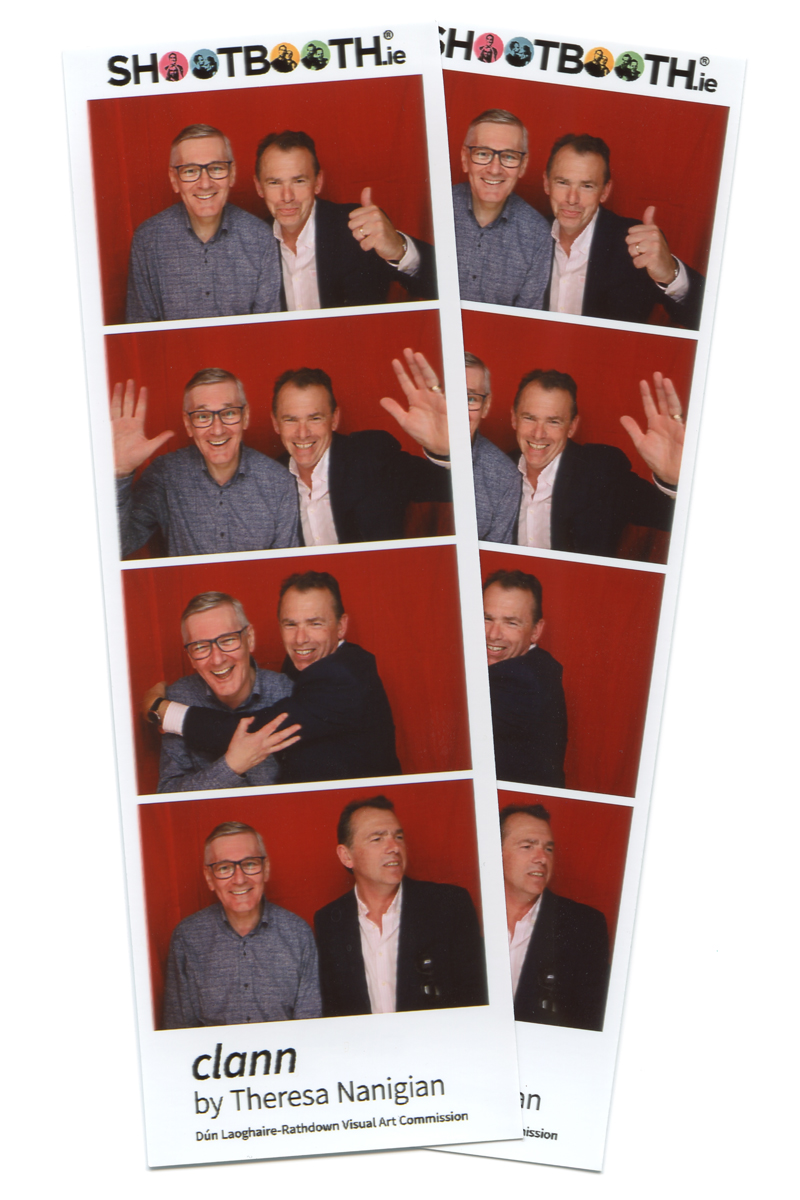 Ed Dunne and Jim Butler, owners of Inspirational Arts
Autoportraits taken in a ShootBooth, a part of clann, an exhibition of photographs by Theresa Nanigian at the Lexicon Gallery, Dún Laoghaire in 2018.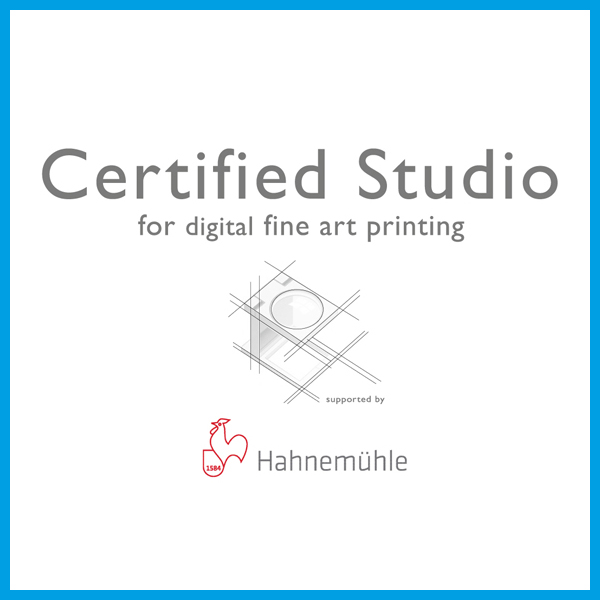 Hahnemühle FineArt
Inspirational Arts was one of the first businesses in the world to be accredited as a Certified Print Studio by Hahnemühle FineArt. Among many criteria, Hahnemühle Certified Print Studios must have an advanced understanding of archivability and the longevity of their prints and must apply correct print handling practices, and fully implement Colour Management best practice workflows. These practices assure consistent high-quality output.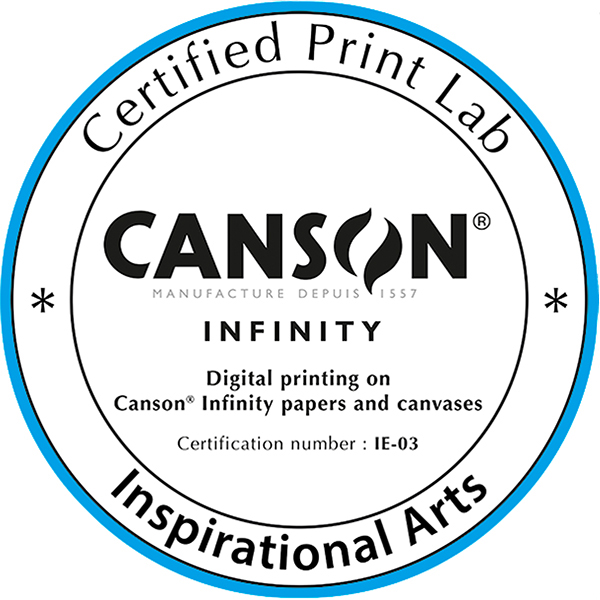 Canson Infinity
We have also been accredited as a Canson Infinity Certified Print Lab. We were selected and certified by Canson because we demonstrated that we have the technical capability and expertise to produce Canson Infinity Fine art prints to the very highest standards. This international certification guarantees the high quality standard of the work produced by Inspirational Arts.