The types of frames available today are too numerous to list here. The choices available can be bewildering and the range of styles, finishes and options available from any individual framer can run to hundreds.
Custom Made Frames
Custom made frames are available in a variety of solid woods, wood laminates and aluminium.  Wood finishes can be matt, satin or gloss, natural, hand-stained with varnish or wash, or coated with paint, lacquer or shellac.  A variety of sheens can be achieved from matt to high-gloss.
Traditional Frames
The traditional framed photograph—with a window mount and glass—is still very popular for domestic settings.  In the world of art galleries and museums, contemporary photography is often framed without glass. This allows an unhindered view of the print and a better appreciation of the wide range of fine art papers now used in digital printing.
Contemporary Frames
The most popular way of presenting photography in the art world today is prints mounted onto Dibond with either a standard type of frame (without glass) or a thin tray frame (also without glass). Box frames with anti-reflective glass, though more expensive, are also popular.
Our Framing Partners
We work closely with three Irish framers and one framing company based in Germany. All are experienced in making frames that meet the high standards required by art galleries and museums. And, like ourselves, they are used to dealing with artists whose standards are just as exacting.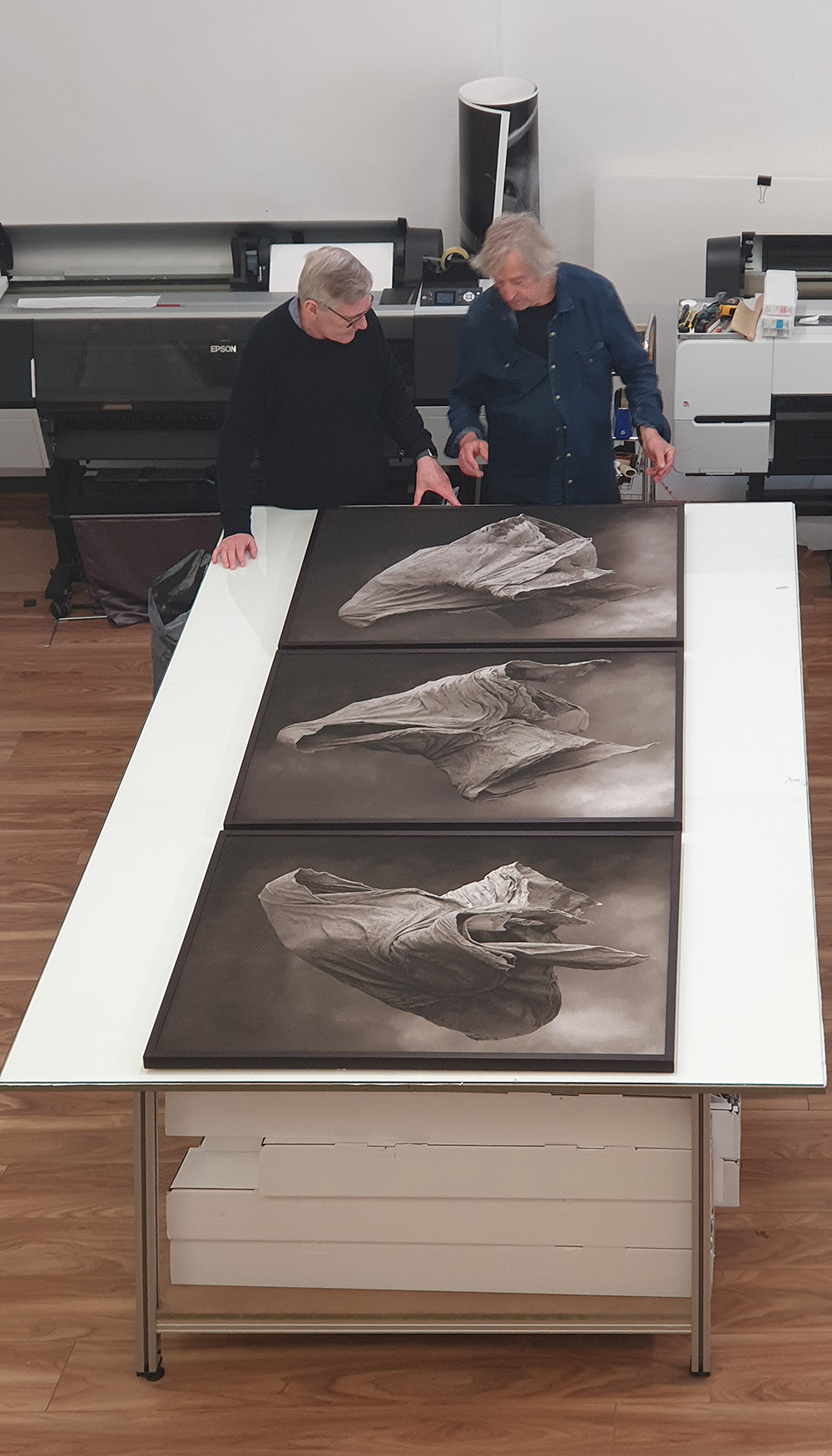 Ed Dunne (L) examining some frames with Mike Bunn (R) prior to his retrospective exhibition Mike Bunn: The Man Who Sees Through Shadows at Farmleigh Gallery in the Phoenix Park, Dublin from November 2022 to March 2023