History
The history of Awa can be traced back nearly 1,300 years.  The techniques for making washi (long fibre Japanese papers) in Awa was developed by the Inbe clan, a tribe that made papers for the court of the Japanese Emperors.  During the Edo period (1603 to 1868) Awa washi flourished as it was used for all official documentation in Japan.  Awagami Factory is a family owned business; the Fujimory family has been making washi for over eight generations, starting in the 18th century.
Awagami Japanese Inkjet Papers (AJIP)
Awagami Japanese Inkjet Papers (AIJP) have been specifically developed for high-quality inkjet printing.  Every acid-free sheet retains the fine organic texture and traditional look of washi.  Once seen, these papers are likely to stimulate creative possibilities for printing your work.
AIJP are made with the finest quality long fibres.  They are made to meet the high standards of visual artists and designers working with prints.
They have been created for clear, high-resolution printing while keeping the feel of Japanese paper.  They are suitable for dye and pigment printers (we use pigment printers at Inspirational arts).  These are archival papers with extreme stability.  Most of the papers below are now machine-made.  The Bizan papers are hand-made with natural deckle edges.
Most of these papers come in two colours, white (in reality a slightly warm white) and natural (a warm colour similar to ivory).  We have printed samples of the full range of Awagami inkjet papers; you are welcome to visit us to see and appreciate them for yourself.
The Awagami Range
Bamboo
Bizan (hand-made papers)
Inbe
Premio Inbe (double-layer papers)
Kozo
Premio Kozo (double-layer papers)
Mitsumata
Murakumo Kozo
Unryu
Premio Unryu (double-layer papers
Premio Double-Layer Papers
Awagami Premio papers are made by carefully laminating two sheets of paper together. This is a traditional Japanese technique for making extremely light printed tissue-like papers. For example, the 96 gsm Premio Kozo Double Layer paper, when split into two layers after printing, results in a print on 30 gsm tissue paper.
Bizan Hand Made Papers
These are traditional Japanese hand-made papers with four naturally deckled edges.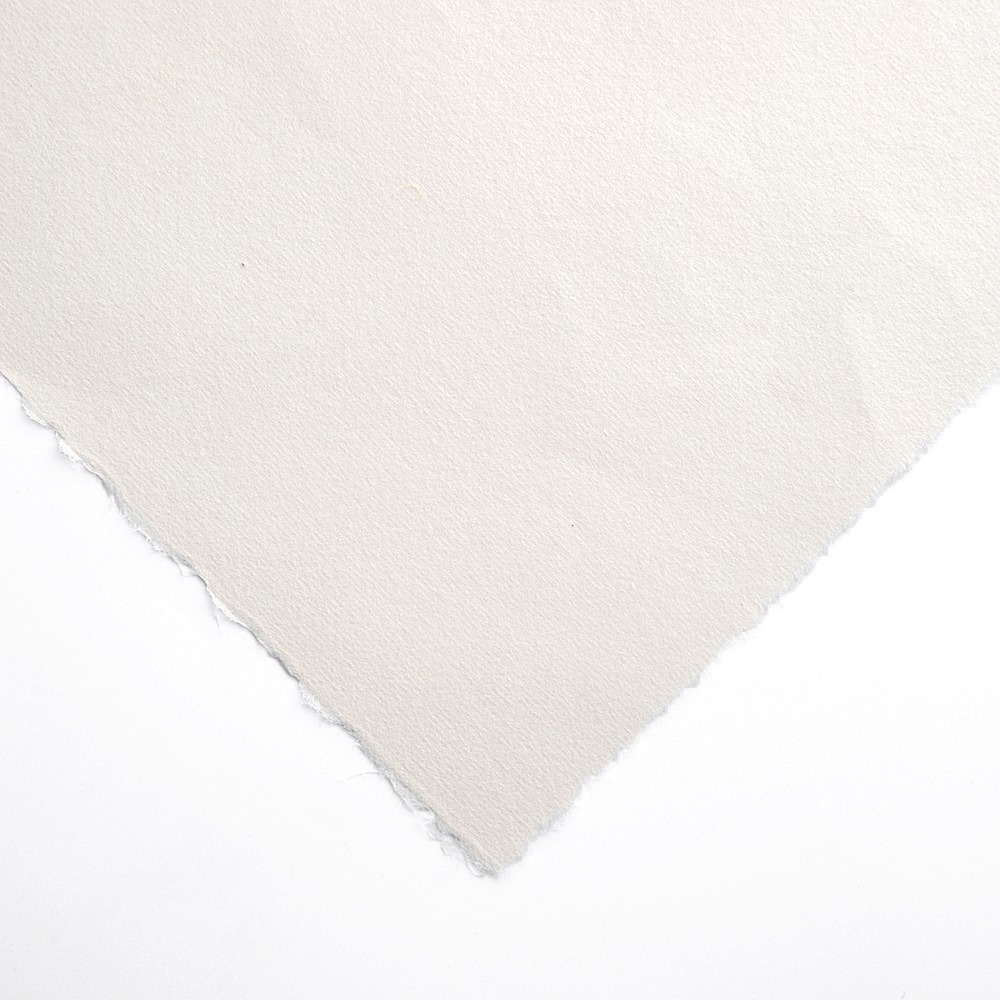 Natural deckled edge on a sheet of Awagami Bizan paper.