Hahnemühle has been making art papers in Dassel, Germany since 1584.  With over 400 years of tradition and experience, their papers have a world-wide reputation for quality that is second to none.
Inspirational Arts has been evaluated by Hahnemühle and appointed as a Certified Studio for digital fine art printing.  This means they are happy to stand over the quality of our prints and recommend us to others.  We also stock the widest range of Hahnemühle Digital Fine Art papers in Ireland.  These come in five different ranges: environmentally sustainable matte fibre-based papers, traditional matte fibre-based papers, glazed fibre-based papers, modern resin-coated photo papers and canvas.
Click on the links below for more information about each of these papers.
Matte, fibre-based, environmentally sustainable fine art papers
Hahnemühle has recently added a new range of environmentally sustainable papers, called the Natural Line, to their Digital FineArt Collection. This range of four new papers — Agave, Bamboo, Hemp and Sugar Cane — are sourced from plants that require minimal maintenance, grow quickly and don't need any pesticides. Their rapid growth means that more cellulose can be produced on the same cropland than with other raw materials, and they also require much less water, helping to save valuable resources and protect the environment.
Matt fibre-based premium fine art papers
These papers charm with their quality, their ability to produce colour and B&W prints, and their ability to render subtle detail throughout the tonal range.
These papers are all about subtlety and refinement.
This Matte range was developed to meet the needs of two groups of people:
Artists with an appreciation of traditional art papers who intend to reproduce their paintings, etching or drawings with a high degree of colour fidelity. These papers have a similar appearance and feel to traditional art papers that have been used by original printmakers for hundreds of years.
Photographers who prefer the subtle rendering of a matt finish to a glazed finish. These papers, especially the highly regarded Photo Rag®, are similar to the art papers used in the first hundred years of photography.
Glazed fibre-based premium fine art papers
The Glazed range of papers was developed especially for high-quality photographic reproduction.  Like the matte fibre-based papers above, these papers are also based on traditional fine art papers used by artists and printmakers for centuries. However, they are coated with a glaze (gloss/semi-gloss) and adapted to suit modern digital printing inks. The glaze gives the surface a shine that extends from a subtle glaze (e.g. satin) to mid-glaze (pearl or lustre) to high-glaze (glossy) finishes. They look similar to some of the glazed darkroom papers used in the early and middle parts of the last century.
These papers give colours a vibrant, high-impact appearance.
Premium fine art canvases
The Hahnemühle FineArt range of artist canvases offers a choice of structures and finishes.  These canvases are made from 100% cotton, or a mixture of cotton and polyester, to suit a variety of tastes.
Premium RC photographic papers
Hahnemühle also has a range of premium Resin Coated (RC) photo papers. RC photo papers were invented in the 1970s. They became extremely popular and most people today, when they think about a photograph, are thinking about a print on RC paper. At the turn of the century, these early RC papers were adapted from their darkroom roots to work with digital printing inks.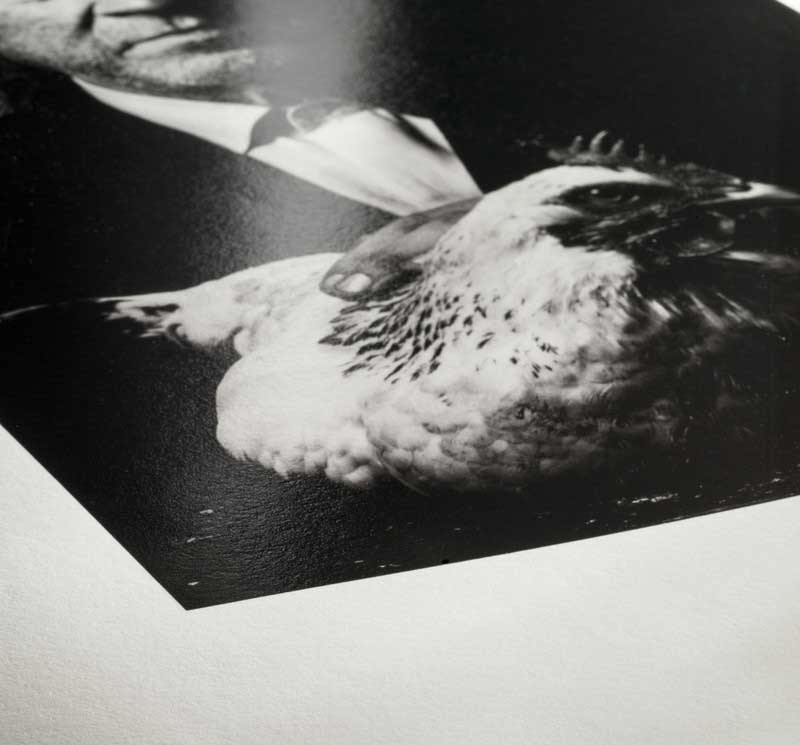 Hahnemühle Photo Rag Baryta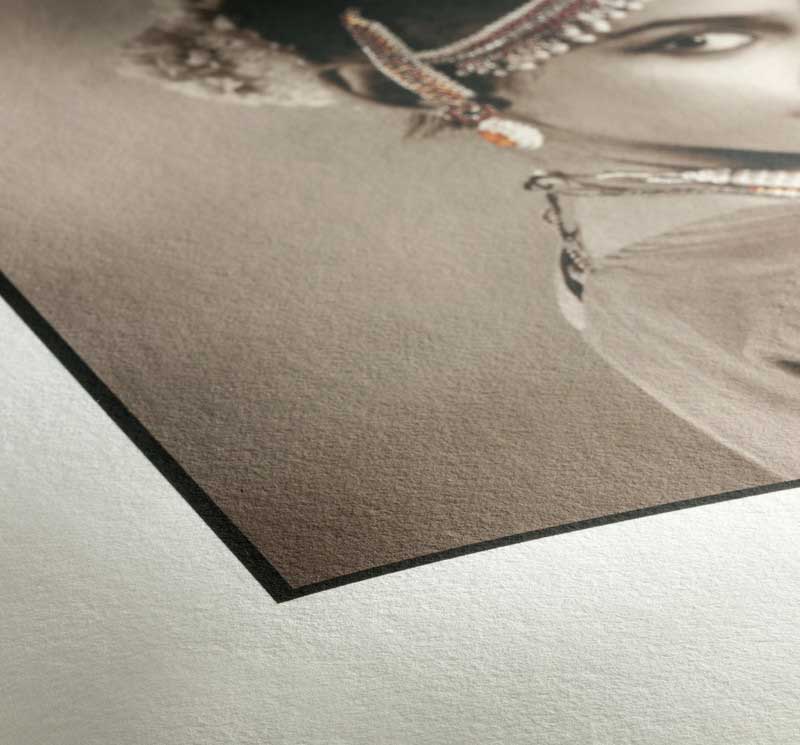 Hahnemühle Photo Rag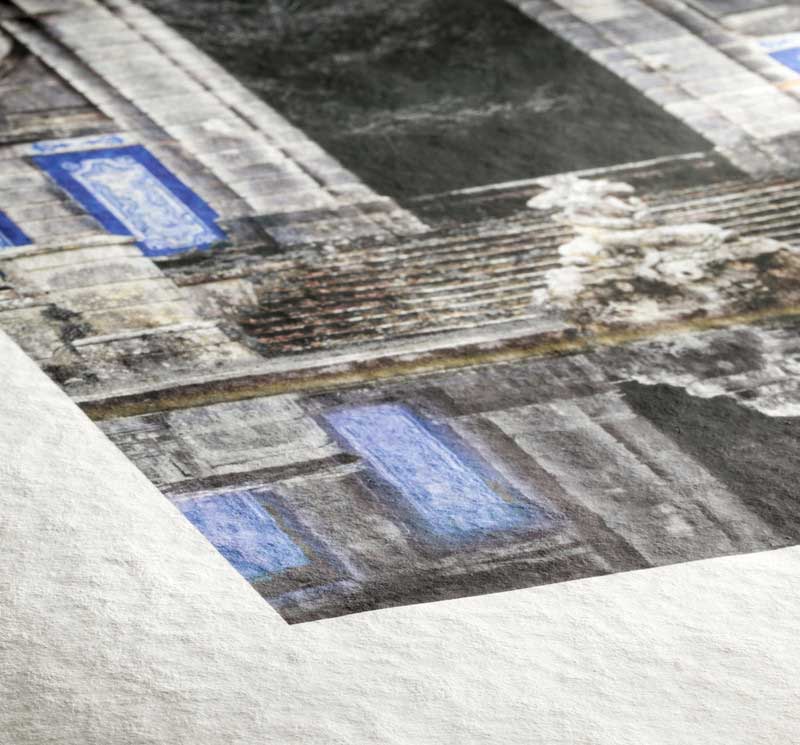 Hahnemühle Torchon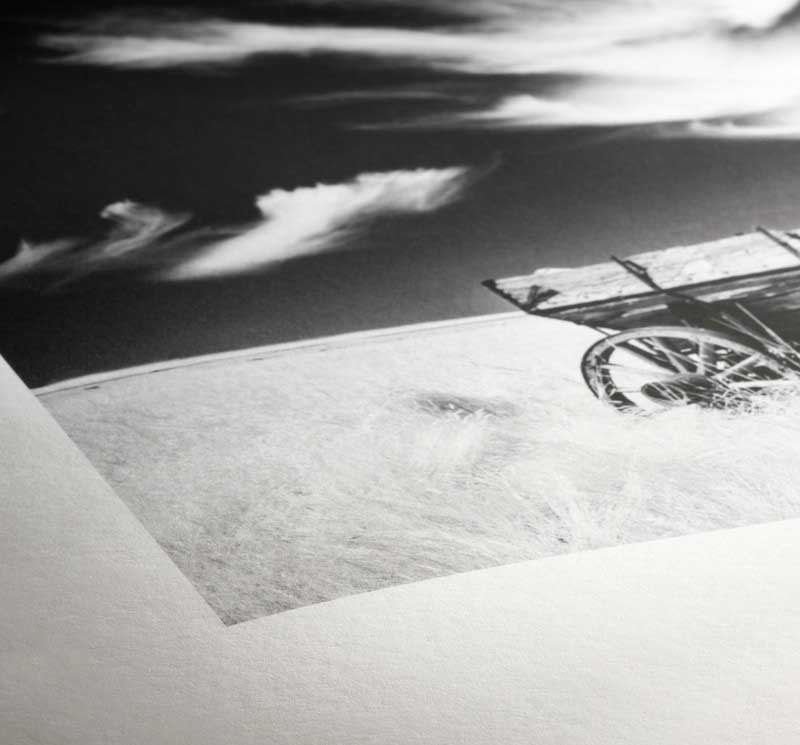 Hahnemühle Photo Rag Ultra Smooth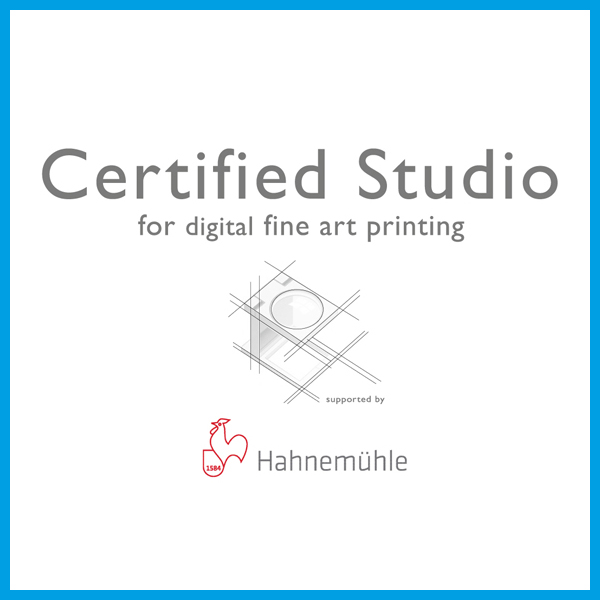 Inspirational Arts is a Hahnemühle Certified Studio