Prints
Our prints are made using archival pigment inks and archival papers. We have chosen carefully from among the different printing technologies available, and we have selected the highest quality archival papers and pigment inks that are accepted throughout the art world.
Today, the finest detail and the widest colour gamut are produced by Epson digital inkjet printers using their archival pigment inks. Technically, they far exceed the capabilities of earlier technologies such as lithographic prints and c-prints. However, as each printing technology produces prints with a distinctive appearance or 'look', we recommend that you take this into account when preparing for your exhibition and choose the printing technology that best suits your work.
Exhibitions
We have lots of experience when it comes to printing for exhibitions. Our first piece of advice is to start considering the printing, mounting or framing in good time. To us, that means at least three months before the exhibition opens. Anything less means you may not have time to consider all your options fully. In many cases, artists will start preparing their exhibition with us up to 12 months in advance. At this early stage, the emphasis tends to be on paper selection and budget estimates that include mounting and framing.
But the first decision you have to make is this: who will make my prints? We recommend that you go to a few printers and ask to see the types of prints and papers they offer. Discuss technical issues with them and order some small test prints. Please include us in that process.
The Process
We have outlined below the sort of approach that some of the established artists we have worked with take when preparing for their exhibitions.
The first part of the process is the one that we enjoy the most: testing. This is a period of close collaboration with the artist. We test different papers so you can see the effects they have on your images. This helps you to choose a paper that best suits your vision of what you want your prints to look like. This early stage is when we prepare an estimate of costs for you and outline a schedule.
Once you've chosen a paper,  we test print your files to see what, if any, colour corrections are required. We know how important it is for you to achieve a consistent 'look' in an exhibition, so we compare test prints with each other to help you decide where changes are required. We also test your files to see how well they look when printed to full size.
At this early stage (preferably at least three months before the exhibition opens) you should also consider the type of mounts and/or frames you want. If your budget can stretch to it, it is helpful to have one or two prints mounted and/or framed, then hang them up at home to see how you like them. This also gives you the chance to seek the opinion of those you trust in these matters. And with test prints to hand, you can start the process of selecting the appropriate mounts and frames for your exhibition.
We work with several Irish framers and we import frames from Halbe in Germany. And of course, we are happy to liaise with your preferred framer.
This approach means we can bring to you a very wide range of options and you will be well prepared for your exhibition, leaving little possibility of surprises close to the opening.
Planning an Exhibition?
The simplest way to get started is to phone us on +353 1 454 5417 or e-mail us at Enquiries [@] inspirationalarts.ie. And, if possible, do that about three months before the exhibition opens.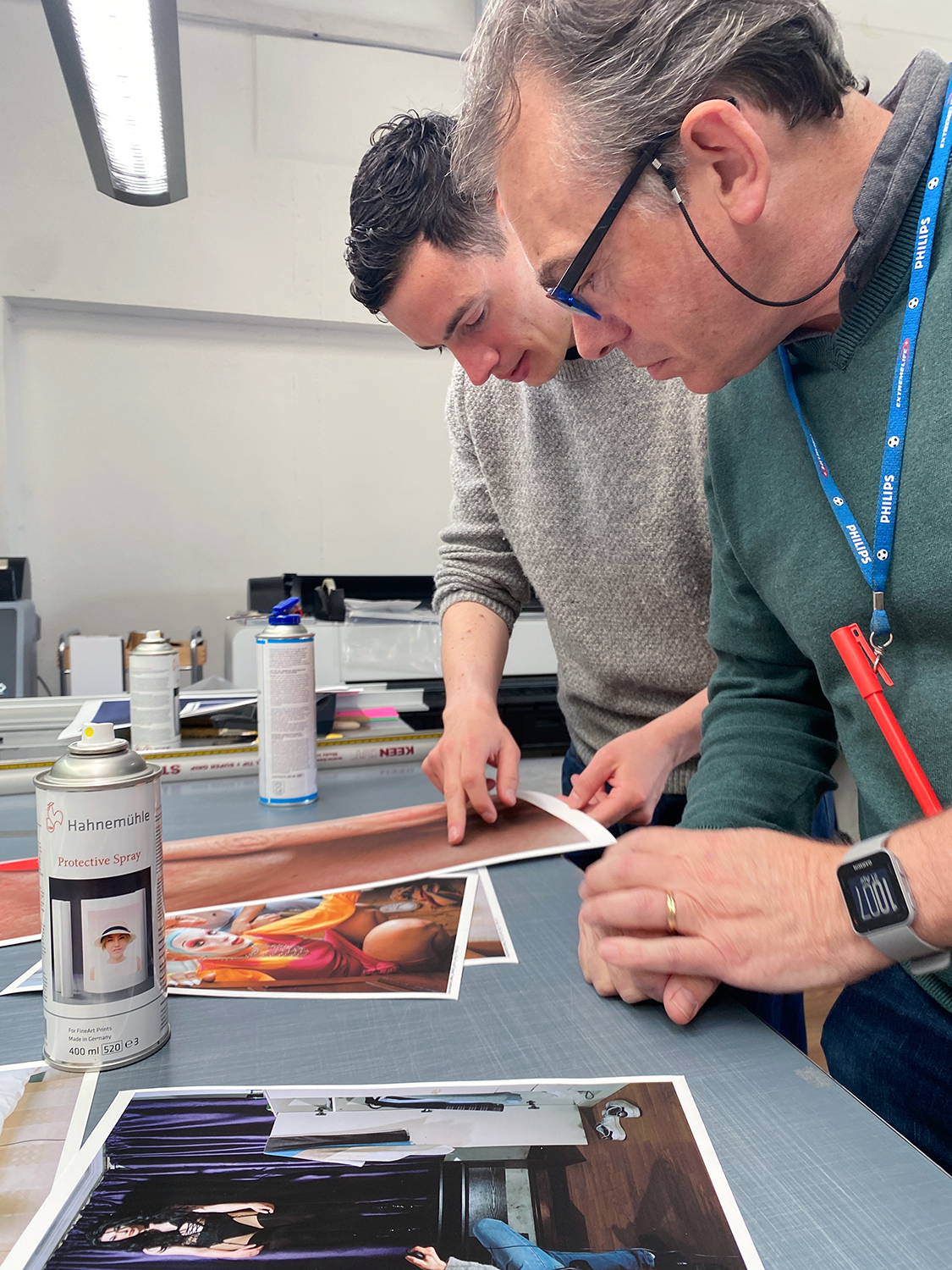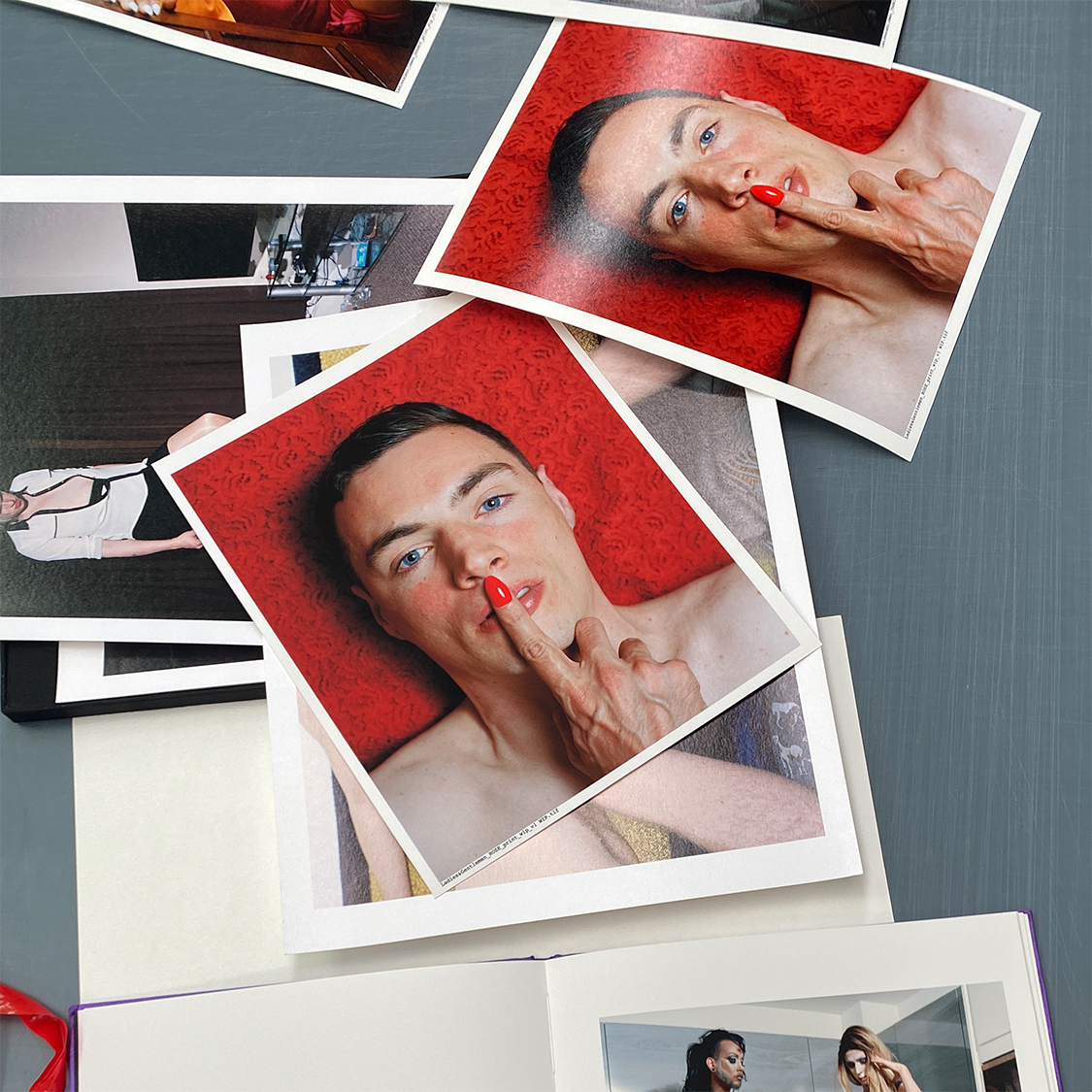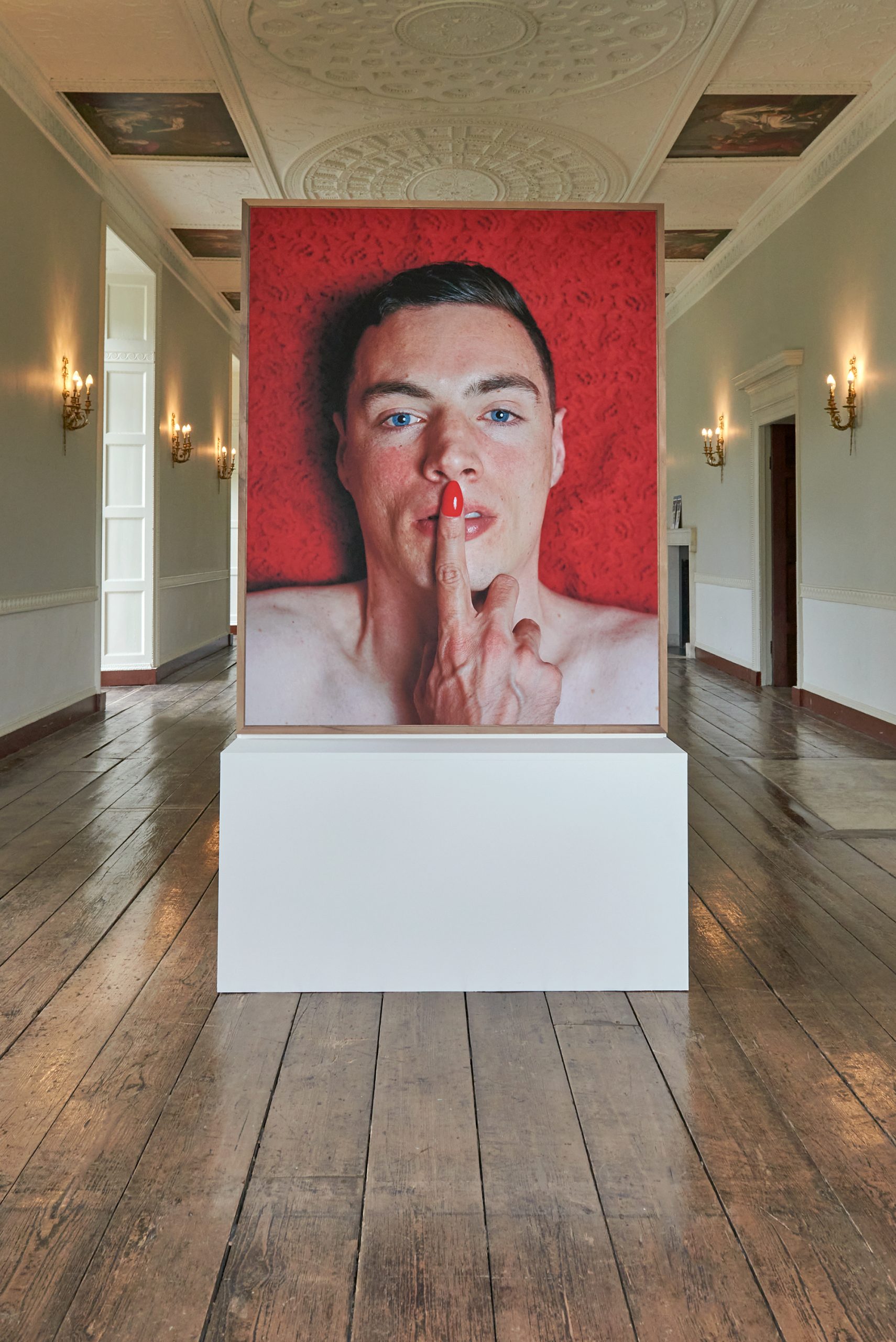 From test prints to an exhibition: Jim Butler (top right) works with visual artist Daragh Soden (top left) to produce prints for his exhibition Ladies & Gentlemen, presented within PhotoIreland Festival 2022 Opening the Gates, at OPW Rathfarnham Castle in July 2022.